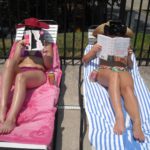 Membership has its privileges. We have worked hard to keep our membership low. Our bylaws currently allow no more than 325 members.
A good deal: Membership requires a capital contribution fee of $2,800 and an initial processing fee of $500. Thereafter, members pay an annual maintenance fee of $400.
A long term value: We know the initial price sounds steep, but unlike most in-town pools, memberships can be sold when you decide to leave. Or, your membership can be transferred with the sale of your home. Bottom line: when you sell, you get your capital contribution back!  That's right.  You're $2,800 initial investment will be returned to you. So, essentially, you get to enjoy all the fun and excitement of a pool membership for just $400 a year.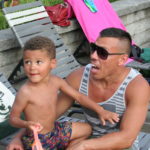 A convenient location: Walking distance from all homes in Inman Park and minutes from Morningside, Candler Park, Lake Claire, Kirkwood, Cabbage Town, Little 5 Points, Grant Park, Virginia-Highland, Ormewood Park, East Atlanta and Poncey-Highland.
Details can be found on the links below: